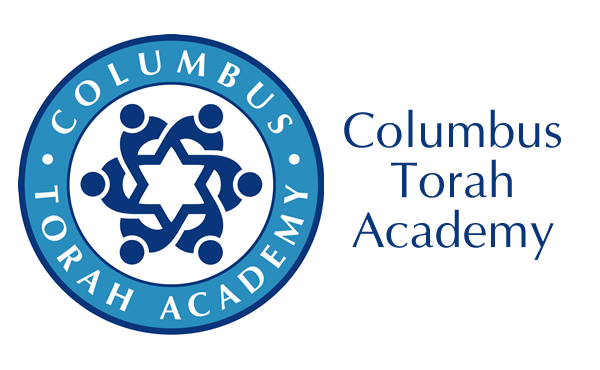 August 11, 2020
Dear Parents,
In preparation for the beginning of the school year, it is important that you look through this packet and fill out the required forms. Please use the packet checklist to ensure that you have received all of the appropriate materials and carefully follow the guidelines regarding forms that need to be returned.
Remember, that the first day of school has been shifted to Monday, August 24 with a staggered start. Families with last name beginning A-H will come on Monday and Tuesday, families with last name I-Z will come on Wednesday and Thursday. There will be NO SCHOOL on Friday, August 28. The first full week of school will be August 31-September 4. See the attached flyer.
Later this week an updated Reopening Road Map with FAQs will be emailed to you and posted on the school website. We are making every effort to keep you informed with the most up to date information. Do not hesitate to contact me if you have any questions or concerns.
We look forward to seeing your children and starting off the school year!
Sincerely,
Rabbi Avrohom Drandoff
Head of School
PACKET CHECKLIST
Please check through your packet to make sure that you have received all of the enclosures on this list. Please familiarize yourself with all of the materials and return the required forms before the first day of school. This entire packet has also been emailed to you and can be accessed on the school website at www.torahacademy.org on the Parent Page.
MATERIALS TO READ AND KEEP
Calendar & Website:  Please use the Parent Page on the CTA website for your first access for information.  The paper calendar (enclosed in this packet) and online calendar should be checked on a regular basis as it contains dates and events of various school functions. We encourage you to use and download the CTA Google Calendar to your own devices.  It is available at www.torahacademy.org and has the most updated school information. In the menu bar, under School Community, is a link to the Calendar. At the bottom right of the Calendar, you will see the option to "Add to Google Calendar." With a Gmail account, you will have all updates, changes and additions to CTA's calendar on your phone or anywhere you login.  Particularly this year, more events were left off the paper calendar in the event they are cancelled or moved.  Please note some events are already established as being accessible only by Zoom.
Reopening Road Map 2020-2021:  Updated information about the reopening of school and information about learning models, health and safety and community responsibility can be found on the CTA website at https://www.torahacademy.org/reopeningfall2020/   Updates throughout the year will be sent via email and archived on the website. 
7th Grade Orientation: In preparation for the transition from Lower to Upper School, 7th grade students and one parent are invited to CTA for an orientation on Sunday, August 23 at 10 am. All attendees should wear a mask and will have a temperature check on arrival.
Parent Speaker Series: Parents are invited to attend a Zoom speaker on Wednesday, August 19 at 8:30 pm with Dr. Parker L. Huston, psychologist at Nationwide Children's Hospital about preparing our children to return to school this year. The Zoom can be accessed using Meeting ID: 954 9521 5959 and Passcode: 522985
CTA Communications:  The Weekly Communicator will be emailed every Friday with upcoming events and important information. A monthly e-Dateline will highlight school happenings.  If you prefer a hard copy for e-Dateline, please email Kaley Mizrachi at kmizrachi@torahacademy.org  There is no hard copy of The Weekly Communicator. Additional communications may come from teachers or administrators through Alma.  If you need help with Alma, contact Mr. Staffilino, Mrs. Miller, or Mrs. Delman.
School Supplies: Supply lists are included for students in Grades K-6. Students should bring supplies on the first day of school. Kindergarten supply fee can be included in your return packet to CTA, dropped off at the front desk or sent in with your child on the first day of school. Supply lists for grades 7-12 will be given by individual teachers during the first few days of school. Be sure students in grades 7-12 bring a notebook and writing instrument for the first few days of school.
Parent Student Handbooks:  Important information about school policies and procedures can be found in the updated Parent Student Handbooks which are posted on the CTA website at https://www.torahacademy.org/handbooks/
Uniform Policy:  Please remember that the most updated Uniform Policy can be found on the CTA Website and in the Parent Student Handbook.  Please read the Parent-Student Handbook carefully and discuss the guidelines with your child/ren. Parents are asked to make sure that their children follow the school's uniform on a daily basis. Reminder: Logo items are available at www.landsend.com or items can be dropped off at the front desk to have logos applied at the cost of $7 per item.  There is a deadline each month on the printed calendar. Logo applications take 2-3 weeks. Students are expected to be in school uniform beginning the first day of school.  Please be mindful of appropriate colors for tops, bottoms and outerwear as well as which types of outerwear require logos.  If you have any questions, contact Mr. Staffilino (grades 7-12) or Mrs. Miller (grades K-6).
Transportation – We received information that there is a strong possibility that there will be transportation to CTA from Bexley and Columbus this school year. All forms and information can be found at https://www.torahacademy.org/bustransportation/
Bexley residents – All students must complete a request for transportation and medical forms.
Columbus residents – Only new residents must complete the forms online ONLY.
Student Schedules for Grades 7-12: Students can log into Alma beginning on Monday, August 17 to see class schedules. If you have questions or concerns or need help logging in, please contact Mrs. Delman in the guidance office.
Tuition Payments: If you are making payments for your tuition over the school year then you must be signed up with FACTS. Payments will start in September and run through June 2021 for most families. Questions should be directed to nleist@torahacademy.org or call the school and ask for Norm at ext. 200.
Lower School Summer Reading & Math Challenges for 1st-6th graders: Students that completed the reading and math challenge for the summer should return their log to their teacher on the first day of school. Please make sure you have your child's name and grade on the forms. A packet with the logs are included. Make copies for children in different grade.
FORMS TO RETURN TO FRONT DESK
Emergency Card(s): Please fill out one card per child. It is very important that this card is on file in the school office by the first day of school.
Medical Forms: State Law requires all students must have an up-to-date immunization and health history on file. Students who need medical administration orders including EpiPen and Inhaler permissions need to have those forms on file. All students need to have a parent authorization completed for dispensing over the counter (OTC) medications and treatments. A complete Medical Summary of what is needed is included in this packet. There are packets for New Students and Returning Students. If you have any questions, please contact the School Nurse at 614-864-0299 ext. 211. Forms can be found on the CTA Health Services website at https://sites.google.com/a/torahacademy.org/health-services/
E-Mail Address & SMS Texting: Please fill out this form with your e-mail address and any other email addresses that you would like to receive important school information. Also include mobile phone numbers that can receive SMS text messages as an additional form of communication.
Hot Lunch and High School Breakfast Program: Please fill out the Hot Lunch form and return by the first day of school (August 24) in the special envelope provided in this packet. Additionally, high school students should fill out the Breakfast form.
Parent Teacher Organization (PTO) Membership & Information: Please read and fill out the membership form and volunteer opportunity form. Volunteer opportunities will be different this year.
PTO Directory Contact Information: Please complete this form with accurate information you would like published in the PTO Directory. If you prefer not to be included, you can check off the opt out box. The PTO Directory is a perk of membership in PTO and is only available to paid members.
All of the above forms, except for the Hot Lunch and Breakfast forms (which have their own envelope), should be returned to the school. It may be mailed in or dropped off at the front desk.