We are proud of our faculty and staff who are passionate about our School and our mission. Every day, they strive to ensure the highest standards of excellence in all areas. Rabbi Avrohom Drandoff – email:
adrandoff@torahacademy.org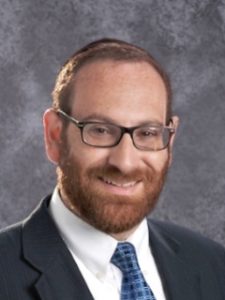 Head of School
With CTA Since 2012
Master of Arts in School Counseling from Johns Hopkins University; Master Degree in Talmudic law and semicha (rabbinical ordination) from Ner Israel Rabbinical College; Successfully completed: YU Lead: Yeshiva University's school leadership training program; YU Teach: Legacy Heritage Foundation fellowship; worked as Director of Community Programs for the Columbus Community Kollel.
Mrs. Eliza Delman
– email:
edelman@torahacademy.org
Upper School Principal/School Counselor
With CTA Since 2005
Mrs. Delman graduated Phi Beta Kappa with a B.A. in Psychology from University of Maryland and earned Masters of Arts in Counseling Psychology from Northwestern University.
Ms. Debra Kira – email:
dkira@torahacademy.org
Lower School Principal
First Year at CTA
Debra Kira holds a Masters of Education in Education Administration from Grand Canyon University and a Bachelor of Arts in English Literature and Secondary Education from The State University of New York at Buffalo. Ms. Kira holds a Montessori Administration Credential from The American Montessori Center, is a trained educator through Neuhaus, Facing History and Ourselves, and The United States Holocaust Museum/Houston Holocaust Museum Educator Program. Ms. Kira was the previous Head of School at UOS Goldberg Montessori School, worked as Head of the English Department at Robert M. Beren Academy, and was an Azrieli Graduate School Supervising teacher.
Mrs. Shirly Benatar - email
sbenatar@torahacademy.org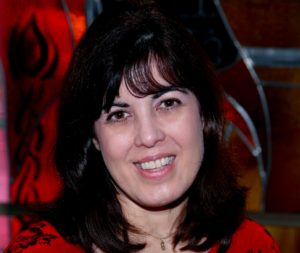 Chair of Hebrew Language Department, Grades 2-12
First Year at CTA
Masters of Science in Educational Leadership from University of Dayton; Masters of Science in Entomology from The Ohio State University; Bachelor of Science in Biology (Molecular Genetics) from The Ohio State University; graduate of USCJ The New Director Institute leadership training program; worked as Education Director for Congregation Tifereth Israel; Florence Melton Adult Mini School instructor; CJDS Hebrew Teacher; Judaic Team Leader at Columbus JCC preschool; Biology instructor at OSU; member of the National Executive Board of the Jewish Educators Assembly; recipient of the Columbus Jewish Federation Fellowship grant, and multiple community awards.
Mr. Dror Karavani – email:
dkaravani@torahacademy.org
Lower School Judaic Curriculum Coordinator
With CTA Since 2010
Moreh Dror holds a Master of Arts from Lander College (Israel) and a Bachelor of Arts from Herzog Institute. He attended a hesder yeshiva and has worked with the Jewish Agency to develop a Partnership 2000 program. Moreh Dror taught and worked as an administrator in a Jewish day school in Charleston, SC.
Rabbi Zacharia Weitz – email:
rabbiweitz@torahacademy.org
Upper School Judaics Curriculum Coordinator
With CTA Since 2008
Rabbi Weitz holds a Masters degree in School Counseling from The Johns Hopkins University and a Masters degree in Talmudic Law from Ner Israel Rabbinical College. He has an Educator's Certificate from Torah U'Mesorah and the Principal's Training Institute from Consortium of Jewish Day Schools. Rabbi Weitz is a former faculty member at Columbus Community Kollel and Baltimore Community Kollel. He has worked as a school counselor in Baltimore, MD.
Alphabetical list of faculty and staff - updated as of 8/11/16
To access a teacher blog, if their "Name" is highlighted or their Blog link is next to their email address.