Parent/Teacher Organization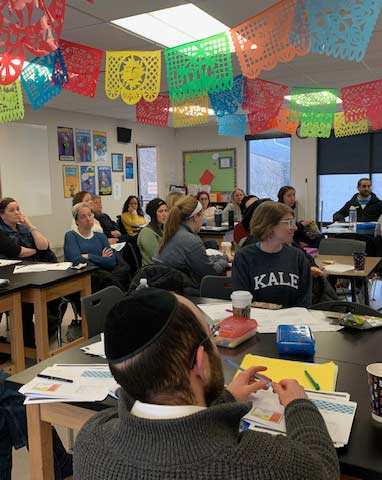 Partner with teachers for the kids
CLICK HERE OR BELOW TO PAY FOR PTO MEMBERSHIP BY CREDIT CARD
Columbus Torah Academy considers parents an integral part of the school community. The partnership between educators and parents is a critical alliance that enriches students' lives.
The Parent/Teacher Organization (PTO) offers volunteer opportunities to help support student activities,  scholarships, and other school projects. The PTO plans events and lends personal support during the school day with volunteer help in classrooms and administrative offices.
Volunteer opportunities for parents are published in the weekly "Communicator" newsletter. We welcome parent support at the many student activities and encourage parents to partner with each other in supporting all of our students.
PTO Membership Information
If you want to join PTO, cost is $25 per year or $210 annually.  A check made out to PTO can be sent it to school or you can pay with credit card below